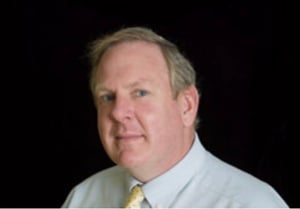 I had the opportunity to interview Dr. Winslow Murdoch about the prestigious award he was recently given by Philadelphia magazine and what it means to him. Philadelphia magazine recognized Dr. Murdoch as one of the top doctors in the region for his specialty in family medicine.
The first question I asked was, "Clearly your patients are satisfied with you work. Do you think that being a concierge doctor and being more available to your patients contributed to you receiving this award?"
"Absolutely!
Philadelphia Magazine uses a national company to ask doctors to anonymously rate their peers as the qualifying standard for choice in the list. Patient satisfaction is part of the process. If a doctors' patients are unhappy with care, they will communicate this with their other doctors. In primary care, my specialist peers also rate how well a given patient has been evaluated and treated by their primary care doctor.
Lastly, having a smaller patient panel size limits contact with my peers. This has been more than counterbalanced by my expanded engagement in regional educational activities, and presence at area hospital systems, thereby leveraging my visibility.
Since switching to direct
primary care,
I am empowered
to use my time to be creative and more flexible with
my patients. This directly reinvigorated a passion for my profession. I can now
stop by and see my patients at the hospital, long term care, and rehab facilities. In addition, I also engage in educational opportunities
daily
.
There is a vast array of o
nline, hospital sponsored, and regional community medical education
available in the Philadelphia region
. I enjoy spending at least an hour a day reading medical news and updates at home both before and after my work day. Engaging in
volunteerism is now also possible for me. I am active in
organized medicine at a county and state level
, and
have been on our County
B
oard of
H
ealth
for the last 6 years
.
Having the passion and energy afforded by direct primary care has really opened my eyes to the hurdles and opportunities that confront my patients and colleagues in our shared mission of
accountable and
compassionate care."
Next I asked, "What does this award mean to you?"
"I am honored that at least a handful of my colleagues have recognized how I have become reenergized by the direct primary care model. "
"What can you do in the future to maintain your reputation as a top doctor in Philadelphia?"
"Stay engaged as a lifelong learner. I also have to continue to share my passion, so that my patients are likewise engaged and invigorated by our practice team."
"Which aspects of concierge medicine do your patients most enjoy?
"The direct primary care model is a model of trust, accountability, advocacy, but most of all, relationship with our office team. We look at our patients as part of our extended family, and I believe our patients think likewise of us."
"Have you changed anything in your practice in the previous year? What have you focused on the most? Do you think it contributed to you becoming a top doctor in Philadelphia?"
"I have been more active working with a national and state wide group of direct primary care doctors, primarily through the Pennsylvania Medical Society, along with support of the American Academy of Family Medicine. Our goal is to encourage, facilitate, and break down barriers that prevent direct primary care from existing, for which there are many. I see some version of this model not only as an alternative model for primary care, but a keystone in reimagining a more highly functional healthcare system."
"With your successes, what would you recommend to other concierge doctors to improve their practice?"
"Actually, direct primary care and concierge primary care doctors are some of the most engaged among our colleagues. In order to stay relevant, we must constantly innovate better communication with our specialty and hospital partners. We must continue to be curious. We must continue to take ownership and advocacy not just for our patients, but caregivers, and our fellow healthcare professionals."
Dr. Murdoch attended the Episcopal Academy before graduating cum laude in natural sciences and being elected into the AED premedical honor society at the University of Pennsylvania. He earned his M.D. in 1986 at Thomas Jefferson Medical College where he received the Hobart Hare award for excellence in clinical medicine. Dr. Murdoch served as chief resident his final year at Montgomery Family Practice residency in Norristown, Pennsylvania, and scored in the top percentile on his board re-certification examination in 1996. Philadelphia Magazine's peer review ranked him as a "Top Doc" Family Medicine in May 2002, and he was voted into "America's Top Family Doctors" in 2004. He has served as a preceptor for family medicine residents and a teacher in family medicine for medical students from MCP*Hahnemann, now part of Drexel University School of Medicine. Dr. Murdoch was invited, and currently sits as a volunteer member of the Chester County Board of Health. He is also the President elect of the Chester County Medical Society.
Dr. Murdoch has special interests in medical weight loss, type 2 diabetes, psychopharmacology, integrative/alternative medicine, cardiovascular disease prevention, as well as in the management of patients with multiple or complex medical problems.