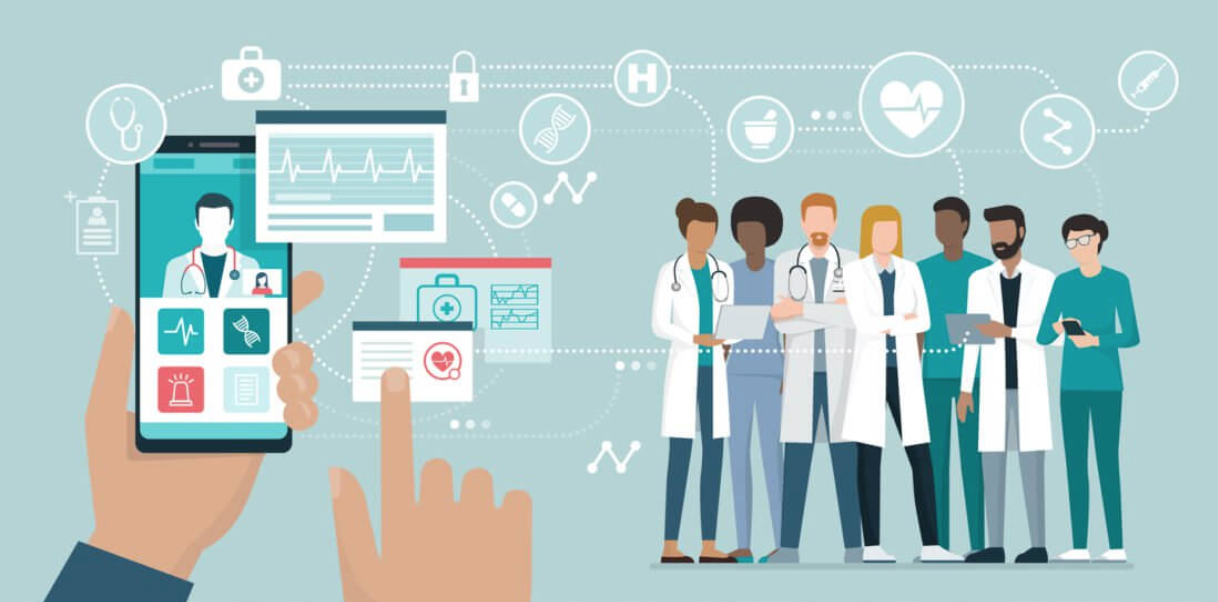 Telehealth is bridging the gap between people, physicians and health systems, enabling everyone, especially symptomatic patients, to stay at home and communicate with physicians through virtual channels. This helps to reduce the spread of the virus to mass populations and the medical staff on the frontlines.
Healthcare companies are deploying telehealth so that clinicians can continue to care for non-exposed patients by converting scheduled office visits to telemedicine visits.
Telehealth prioritizes convenient and inexpensive care and it is patient-centered and conducive to self-quarantine. Patients and clinicians are protected and the community is safe from exposure.
Clinicians can evaluate, diagnose, treat and remotely monitor patients from the comfort of their own home. It involves the use of electronic communications and software to provide e-consultations, follow-up visits, virtual management of chronic conditions, medication management and a host of other clinical services.
Beyond treating and screening potential COVID-19 patients, telehealth provides an option for providing routine care to the elderly and other high-risk patients.
The effect of this virus on the elder population is much worse than it is on everybody else. We tend to think of telehealth to treat patients who have or may have the virus. It also should be a strategy to protect at-risk patients from exposure and provide routine care.
If we can lower elderly exposure to the waiting room, or the physician office, or the waiting area of an emergency room so that they can take care of those conditions in the home, we are allowing them to lower the risk of contracting that virus.
---
With telemedicine, Total Access Medical provides as an alternative to in-person visits. Here are just some of the benefits:
Digital diagnosis
Less time away from work
No travel expenses
Quick and convenient
Less interference with child or elder care responsibilities
Privacy
Remote chronic disease management
No exposure to other potentially contagious patients
Discuss your health options in real-time