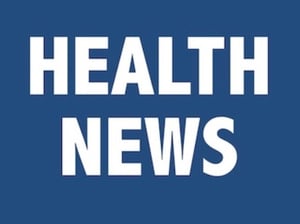 When it comes to health and longevity, there is no quick fix and no "fountain of youth" that will help you become healthy overnight. Total Access Medical interviewed local Philadelphia nutritionist, FJ Leto, to discuss the ketogenic diet, weight loss and carbohydrates.
What is the best diet for weight loss?
1) Try a plant based (vegan) diet absent of processed foods. The key is to be very conscious of your calories and make sure you're not overeating the calorie dense foods while also making sure you have consume high amounts of fiber and micronutrients from fruits and vegetables.
2) Try the ketogenic diet. Ketosis is a natural process that occurs in the body when it does not have enough glucose to function properly and as a result the human body taps into its fat reserves. For this diet, focus on consuming high fat, low carb food groups. But overall, the key to losing weight is to burn more calories than you consume. In summary, The keto diet is a low-carb, high-fat diet. It lowers blood sugar and insulin levels, and shifts the body's metabolism away from carbs and towards fat and ketones. Click the video below to learn more:
Should you avoid carbs?
Truthfully, as mentioned by FJ, this question depends upon who you are, what your states of health is and what your goals are. Carbs are not bad but you need to be conscious of what types of carbs you eat. Remember that not all carbs are created equal. Refined carbs are associated with obesity and metabolic diseases, but unprocessed carbohydrate foods are very healthy. Click the video below to learn more:
There is no one-size-fits-all solution in nutrition, diet and wellness. If you're searching for a doctor who is available for you 24 / 7 and who can closely monitor your health than complete the form below.
---