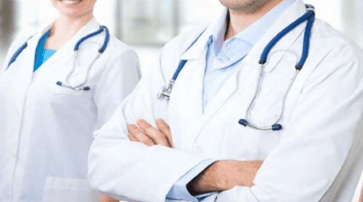 Budgeting a direct primary care (DPC) practice depends on how expensive your lease is, how many staff members you have, how much equipment you need to buy, and how resourceful you are.
When you launch a new practice or transition to the direct primary care model after leaving another practice, you will have start-up expenses. Budgeting expenses for your DPC practice will help ensure that you are not spending needlessly and that you will stay on track through the initial months of operation. Creating a longer-term budget can also help you remain viable well into the future.
Here is a list of items to consider when budgeting expenses:
Office space and utilities. You will probably rent a space so consider monthly rental as well as any utilities for which you will be responsible. If you are buying an office space for your DPC practice, you will need to budget for all the costs associated with closing on the property also.

Staff

. Consider how many people you will need in your DPC practice to help you run it efficiently. Given the simplicity of the DPC model, the person responsible for billing could also handle customer service or even front desk duties. In start-up mode, determine the minimum level of personnel you need to provide the high-quality care your patients expect.
Equipment and furniture. Include all equipment that you will use, from computers to exam tables. The good news is you can probably find some used furniture and equipment that is still in good condition and that won't be as expensive as buying new. Check with your local hospital and with other practices in your area.

Insurance and legal considerations

. You may or may not need (or want) malpractice insurance, but you will need to budget for all the legal requirements necessary to practice and to operate a DPC practice in your state. You will need to also budget for any applicable city, country, and/or state permits.

Phone/Internet

. Communication is extremely important for a DPC practice, as is the appropriate internet access for maintaining patient records and coordinating care on your cloud based EHR. Your DPC patients will depend on your ability to send messages and to respond to their questions and concerns.

Marketing

. Although there are many low-cost options available to promote your DPC practice, you may need to spend a minimal amount on marketing activities. You will need to budget for creating and maintaining a website, advertising on platforms such as Facebook and Google, and any other form of advertising you may choose to pursue to let your patients know about your new DPC practice.
In addition to these items, it is a good idea to include an extra 5-10% in your budget each month for unexpected expenses. Your income is dependent on a steady stream of membership fees, so you can accurately predict revenue each month. What you may not be able to project are those expenses that occur suddenly or in emergency situations. Things to consider for this category might be specialized medical equipment, unplanned expenses for having to hire a new employee, and legal fees or accountant fees that arise out of unexpected situations.
Every direct primary care practice is different! Each clinic is going to be unique based on geography, demographics, state laws, and the doctor's preferences. Therefore, there's going to be a wide range in startup costs for a Direct Primary Care practice.
---