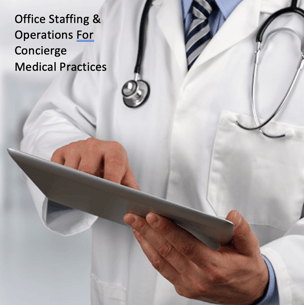 In this article, we discuss the importance of the office staff within a direct primary care office setting. Learn how a dedicated office staff can flourish and deliver the best care and services to patients.
With successful hiring practices and strategies, dedicated concierge medical staff can be filtered out from those less interested. Individual purpose is about why we do what we do; why we are drawn to work in healthcare, help our patients and assist a physician.
Once onboarding begins, physician and office managers must ensure members are working to a common purpose - patient care.
In direct primary healthcare, good team building is where all staff in the office understand, believe in and work towards the shared purpose of caring and working for patients. This sense of common purpose should never be assumed. Office staff members and the physician should talk about it at every opportunity and ensure all office staff are working towards it in their day-to-day work. All offices are at their most productive where there is openness and trust, and with members working to their own strengths. Schedule required office meetings to brainstorm ideas of how to benefit the patient. Divide tasks and conquer the daily responsibilities to make the patients experience the #1 priority.
On rare occasions, patients may become irritated so reinforcing the need for positive feedback where the staff has genuinely performed well; and constructive feedback when they should do better. Only within such cycles does the staff feel secure and taken care of. Patients entering and leaving the office take mental notes about the pros and cons of the office, including the professionalism and gratitude issued by the front office staff. Remember, individual wellbeing is linked to the wellbeing of the team, which is presented to patients.
Here are questions to think about regarding your office team strategy:
How are you balancing task, individual and team?
What could you do differently to help the team work together better?
When and where will you formally construct your teaming strategy? Write it down, discuss it with all team members, co-design your final approach and then put it into practice.
---