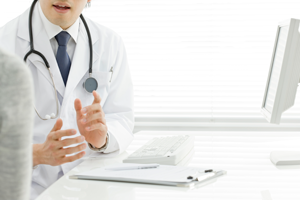 While you might love to subscribe to every health-related blog and journal out there, you just don't have the time. We totally get it. Which is why every quarter, we're going to create a roundup of the latest news about concierge care and other interesting healthcare topics. In other words, consider our blog a good way to keep up without drowning in too much information.
Let's get to it!
Forbes published an article regarding the top trends shaping the world of healthcare in 2015. Trends include the growing number of health-related apps, consumers spending more of their own money on health and wellness, and employers incentivizing m-health (aka "mobile health").
Regarding m-health, the article states, "The obvious rationale behind these initiatives is that employers are hoping their employees will have greater awareness about their health and take more preventative measures to avoid more acute outcomes." Read the rest of the article here.
CNN Money did a comprehensive review of concierge medicine in its article "Is this 'wealth care' or the next big thing in medicine?" Don't let the title put you off: it addresses legitimate concerns, but also debunks some of the myths surrounding concierge care, including whether it's only available to the ultra-rich (hint: it's not). It's definitely worth the read.
The Doctor Will See You Now—Virtually is an insightful piece on virtual care, which is a subset of telemedicine. The American Telemedicine Association explains that, "Telemedicine includes a growing variety of applications and services using two-way video, email, smart phones, wireless tools and other forms of telecommunications technology." Expect to hear more about both—a lot more.
Have you heard of an "eye phone"? You might—and soon. This article from NPR discusses how eye exams can be conducted using your smartphone.
Curious about the history of concierge medicine? Concierge Medicine Today has put together a great timeline (and CMT keeps adding to it, so bookmark the page for reference).
The article "Dilemma over deductibles: costs crippling middle class" is a sobering look at what the increase in out-of-pocket costs is having on people across the country.
Do you own a Fitbit or some other "wearable" technology? You're in good company. That's because Wearables and the Self-Health Era is here.
We'll see you in a few months with another roundup! In the meantime, get our free guide to help determine if concierge medicine is right for you.