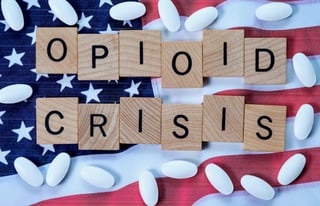 Every day, more than 115 people in the United States die after overdosing on opioids.
The misuse of and addiction to opioids—including
prescription pain relievers
,
heroin
, and synthetic
opioids such
a
s
fentanyl
—is a serious national crisis that affects public health as well as social and economic welfare. Dr. Teresa Saris of Total Access Medical offers insight into this nationwide epidemic.
"Numerous parents share their heartbreak of losing a child to opioid overdose, and the dismay of knowing it may have started with a prescription from a health care professional is troublesome," Dr Saris writes. "
The Department also developed a patient-centered
brochure
to highlight the risks associated with opioid use."
There is a universal resource known as the PDMP, which allows clinicians to view patients' controlled substance dispensing history, leading to more responsible prescribing practices.
Late last year, CDC released
opioid prescription guidelines
which provide recommendations for primary care clinicians who are prescribing opioids for chronic pain outside of active cancer treatment, palliative care, and end-of-life care.
Healthcare professionals have a crucial role in ensuring the best possible care for their patients and communities, including optimal and safe pain management.
It is crucial that a doctor and patient have the time to develop a trusting and responsible relationship in order to provide the best quality care and avoid misuse and abuse of any medical management.
A graduate of the University of Pennsylvania and Hahnemann University Medical School, Dr. Saris has been in practice and board certified in Internal Medicine since 1991. She is a native of Valley Forge and has provided medical care to the Mainline community for over 20 years.