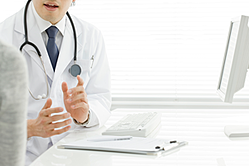 Direct primary care is when individuals or employers pay directly for primary care. Because of this form of direct care, excessive overhead, prior authorizations, billing, extra office space, and unnecessary staff is removed from the business equation. The savings attained are passed on to the patients in the form of lower fees. Doctors are less dependent on third party payers, and end up working in the best interests of patients, not insurance companies.
What kind of employer groups are a good fit for direct primary care practices?
Manufacturing
Small local employers <50 employees
Self-insured employers
Professional firms (CPA, engineering, architectural, etc.)
Assisted living communities
How does direct primary care benefit employers?
Immediate and unlimited employee access to personalized primary medical care
Reduced time away from work; reduced absenteeism
Rising morale and productivity; employees love personalized medical care and unhurried time with their doctor
Hiring benefit and reduced turnover costs
Reduction in claims processing; eventual cost savings from over-utilization of diagnostics and facilities
Proven to cut employer group health plan costs by 20 percent
How does direct primary care benefit employees?
Enhanced and increased access to primary care services
Generally 80 percent of needs can be covered by a primary care doctor
Emphasis on wellness and keeping employees healthy
Cap on primary care costs
Decrease number of hospitalizations
Decrease total number of sick days
Decrease number of ER visits
Reduce number of hospital days
Decrease specialty visits
Increase productivity
Reduce absenteeism and presenteeism
If offered, reduced costs on tests and screenings
---
Is direct primary care right for your business?