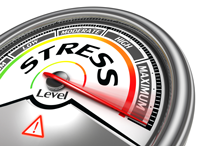 Primary care physicians are downbeat about the future of the medical profession.
In a study conducted by Meritt Hawkins, over three quarters of physicians (79.4%) described themselves as "negative/pessimistic" about the future of the medical profession. 81% of physicians in the study describe themselves as either over-extended or at full capacity. And, over half of physicians surveyed have reached a tipping point. Many intend to take one or more steps likely to reduce patient access to their services, limiting physician availability at a time when doctors already are in short supply.
Why is physician moral so low?
Administrative burden is causing significant stress and burnout for primary care physicians.
In a survey, 87% of physicians named the leading cause of work-related stress and burnout as paperwork and administration, with 63% indicating that stress is increasing. 10% of primary care physicians indicated they will retire in the next year. At this rate, by 2025 there will be a shortfall of about 50,000 primary care physicians.
But, what's really exacerbating the physician shortage is that during that same three year period, about 10,000 physicians will complete residency and enter the workforce, creating a historically abnormal circumstance in which more physicians will be exiting the workforce than entering.
Related article: Why The Demand For Primary Care Physicians Outpaces Supply
Students sign up for medical school to have strong, meaningful relationships with patients. In fact, primary care should be the best place for these experiences. However, most students find in medical school that primary care is not what they had envisioned.
Factors affecting the supply of new primary care physicians mirror the reasons why veteran doctors are retiring: too little respect, too much work, long hours, endless paperwork, administrative hassles and poor pay in addition to the increased cost for providing care. Combine this with substantially higher salaries their peers will earn, and it should be no surprise that students don't choose primary care.
These factors, along with increased medical school tuition rates, high levels of indebtedness, and excessive workloads, have dissuaded many medical students. And not to mention, more than 80% of graduating medical students carry educational debt. The median indebtedness of medical school students graduating this year is expected to be $120,000 for students in public medical schools and $160,000 for students attending private medical schools.
So, why would a medical student, who just graduated with over $100,000 in debt, enter primary care when other specialties offer a higher income? The answer is they wouldn't.
But the primary reason is that medical students realize that primary care physicians work in a non-sustainable business model, one in which they must see far too many patients per day, accept unpleasant burdens with insurers, be on call many hours and yet not be able to offer what they know would be better care. They see it as a no win situation and so avoid primary care entirely.
The U.S. Has A Serious Problem
The patient is bleeding faster than we can transfuse.
Luckily there is a solution to help raise the moral amongst primary care physicians. The solution is with an alternative primary care model called direct primary care.
Early results indicate that direct primary care promotes care coordination, improves quality and outcomes, and reduces spending. By working closely with the patient in a relationship characterized by trust and access, the direct primary care physician is able to identify concerns early and prevent or reduce the severity of subsequent problems. Unlimited availability for patients prevents urgent care visits, emergency department visits, and hospital admissions and re-admissions. Patients get better health for a lower cost.
Related article: Primary Care Physician Shortage Is A Growing Epidemic
In addition, direct primary care is a more satisfying way to provide primary care, for both the patient and the physician. As more medical students choose primary care and as physicians switch to direct primary care instead of leaving the profession or retiring early due to frustration and burnout, it can slow the current trajectory of primary care physician shortages.
But, direct primary care physicians have a maximum of 600 patients. For those who do not capitalize on direct primary care now will be at a significant disadvantage in the future. Total Access Medical is offering FREE meet and greets for you to meet a concierge doctor of your choice at a time that is convenient for you.
---