A graduate of Duke University and The Ohio State University College of Medicine, Dr. Perkins came to Philadelphia to do his internship and residency at Thomas Jefferson University. He is Board Certified in Internal Medicine and is on staff at Bryn Mawr, Lankenau, and Paoli hospitals.
A member of the American College of Physicians, Dr. Perkins not only brings his years of experience to the TAM network, but also his extreme passion and commitment to providing his patients with high quality care.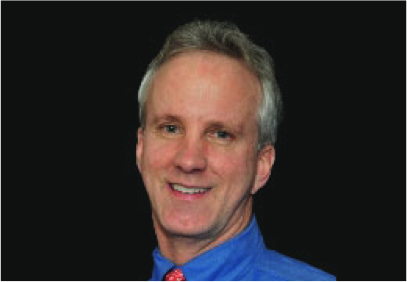 Q: Take us back to that moment when you first decided to become a doctor. How old were you? What inspired you to pursue this profession?
A: I decided in my early teens that I would like to become a doctor. My father was an Episcopalian priest. For some reason, there happened to be quite a few physicians in his congregation when I was growing up. My family and I developed very close relationships with many of these doctors and I came to learn about the fascinating world of medicine through these friendships. My mother had a master's degree in sociology. My parents preached about and lived lives of service to others. I always loved school and particularly the sciences, so medicine seemed to me to be a perfect combination of learning and applying science to help people in need.
Q: If you had to describe the way you practice medicine in one or two sentences, what would you say?
A: I would best describe my practice style of medicine as careful, thoughtful, caring, and thorough.
Q: Discuss your decision to transition to the concierge medicine model. Was there one moment of clarity, or did a bunch of things influence you to take this path?
A: I first learned about concierge medicine years before I actually signed up for my partnership with Total Access Medical. I was intrigued by the concept and it planted a seed somewhere in my brain. I was not ready to immediately commit, but it got me to take a realistic, hard look at where primary care medicine was and where it was headed. As time went on, it became clear that primary care medicine was becoming more and more a volume-driven, move-the-patient-in-and-out type of model.
With dwindling insurance coverage and increasing numbers of patients, the industry emphasis was becoming more about number of patient visits rather than quality of patient visits. It was steadily becoming less satisfying for both the patient and the physician. I never subscribed to that type of thinking and, even in my prior traditional practice, I typically would schedule fewer patients per hour than the national average. It made for a fairly easy transition for my office to a full concierge model since we were already practicing some of the philosophies of concierge medicine in a traditional practice setting.
Q: You specialize in internal medicine. How does an internist differ from a general practitioner? Is there ever a reason when someone might need both a GP and an internist
A: The term "general practitioner" still holds a degree of ambiguity. The terms "general practitioner" and "family practice" were synonymous prior to 1970. At that time both terms referred to someone who completed medical school and the one-year required internship, and then worked as a general family doctor, taking care of adults and children alike, often delivering babies as well. Completion of a post-graduate specialty training program or residency in family medicine was, at that time, not a requirement. A physician who specializes in "family medicine" now must complete a residency in family medicine. Many licensed family medical practitioners in the US after this change began to use the term "general practitioner" to refer to those practitioners who previously did not complete a family medicine residency.
Internal medicine is the largest of all medical specialties. Simply put, as pediatricians are doctors for children, so are internists doctors for adults. The internist's training consists of four years of medical school followed by a residency of three years' duration. During these years of specialty training, attention is given to all medical problems affecting adults, from diseases of the heart and digestive system to skin pathology and mental health issues. Training is done in both the hospital and outpatient settings.
The internist's strength is as diagnostician. Described as both a "medical detective" and "a doctor's doctor," the mark of an internist is thoroughness. Through detailed history-taking and careful physical exams, the internist searches for clues to an accurate diagnosis, using blood tests, x-rays, and EKGs when appropriate. As a patient's personal physician, the internist helps the patient form healthy lifestyle habits and makes recommendations for periodic health screening, including physical exams, lab studies, and x-rays.
Q: In this video, you talked about making a house call and the effect it had on the patient—as well as on you and your nurse. How has this "freedom" to make house calls changed the way you practice medicine? How many house calls have you made so far in 2014?
A: Once a staple of medical care, house calls are an extremely rare occurrence in a traditional medical practice today. Physicians simply do not have the time. With the loosening of time restrictions that concierge medicine allows, I am able to now provide house calls to those patients who have restricted or no mobility or ability to transport his or her self when needed. I have made house calls to patients who are bedbound/housebound, those who are recently post-operative, and those whose orthopedic conditions severely impair their ability to come to my office. My wonderful RN, Julie, routinely goes to homes of a few of our patients to do blood draws. (It is not uncommon for her to draw blood from a patient in a car in our driveway!) Presently, between the two of us, we average about one house call a week.
Q: Now onto some "fun" questions. Name your favorite foods, forms of exercise, what you're reading right now for pleasure, the ways you relax, and something not many people know about you. Go!
Foods: Steak, grouper, mahi mahi, lobster
Exercise: Lifting weights, basketball, mountain biking
Post-work relaxation: Shooting hoops, hanging with my kids, reading The Philadelphia Inquirer, watching Modern Family
Things people may not know about me: I grew up in West Palm Beach, Florida. I have always been enamored with drums and percussion and play my electronic kit in my basement. I am a huge sports fan. I admire and respect talented comic strip/cartoon artists and hope my entry will be picked someday in The New Yorker magazine cartoon caption contest.
Q: National Influenza Vaccination Week (NIVW) is December 7-13, 2014. If you could offer advice to someone who is hesitant about receiving the flu vaccine, what would you say?
A: Getting an annual flu shot is a no-brainer. I often hear patients refusing to get one because they "don't want to get the flu from a flu shot." The flu shots we use contain dead, inactivated virus. It is not physically or biologically possible to get the flu from a flu shot. A patient will have a slightly sore arm for a day or two afterward, but that's pretty much the extent of any side effects.
Influenza season coincides with a time of year when viruses causing colds and other respiratory illnesses are in the air. Many people get the vaccine and then, within a few days, get sick with an unrelated cold virus. However, they blame the innocent flu vaccine, rather than their co-worker with a runny nose and cough.
Patients refusing flu shots need to also consider that they can be putting loved ones around them at risk by possibly transmitting the virus, especially the elderly and young children.
Thanks so much for your time, Dr. Perkins!
Speaking of flu season, get our FREE guide now: 12 Ways to Foster Wellness in the Workplace. It's chock full of ideas that you can begin using right away.