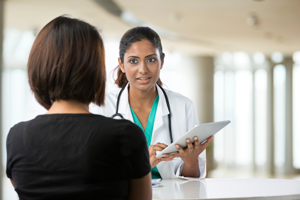 Boutique medicine—what is it, why does it matter, and what should you do if you're interested in pursuing it further? Here's the scoop.
What is boutique medicine?
Boutique medicine is another name for concierge medicine. It's also known as personalized medicine because you work directly with your doctor regarding your health and payment for his or her services. Instead of using insurance, you pay your doctor directly in the form of a monthly or annual retainer fee
What does this retainer fee cover?
Services covered under the retainer fee can vary from practice to practice, but the fee typically covers:
Wellness visits
Office visits
Yearly physicals
Shots/vaccinations
Blood work
Personalized coordination of all your care
In addition to the services, there are many other benefits to the boutique medicine / concierge medicine model.
What are these other benefits?
The beauty of boutique medicine is the personalization that's involved.
You have access to your doctor after hours. Most physicians provide their email and cell phone numbers and encourage patients to use them. Yes, even on weekends, during the night, and on holidays.
You book appointments that work for YOUR schedule. Same-day and next-day appointments are the norm. No more waiting for weeks to "be seen."
You see the same doctor for every visit. This continuity of care is critical to your long-term wellness.
You get to spend time with your doctor. Office visits typically run 30 minutes to an hour. This is possible because boutique medicine allows the doctor's workload to be dramatically reduced. Instead of 2000-3000 patients, most concierge doctors carry a maximum of 600 patients.
You get the opportunity to work with someone focused on your long-term health trajectory, not just a short-term ailment or condition. Personal wellness and preventive medicine are hallmarks of this medical model.
You'll make fewer visits to the ER since your doctor is available during off hours and for urgent care. Many concierge doctors will even make house calls.
Hmm. This sort of care sounds pricey. How expensive is it?
Boutique medicine isn't as expensive as you might think. According to Concierge Medicine Today, "over 62% of the fees touted by direct-pay or concierge medicine doctors cost patients less than $135 per month." Most people who enroll in a concierge program also continue to carry a form of catastrophic insurance to take care of services not covered by the retainer fee, such as hospitalization.
Sounds interesting, but how do I know if boutique medicine is right for me?
Download this free checklist: Is Concierge Medicine Right for You? It will walk you through all the many considerations you should take into account as you're assessing your different options.
Do you have any other words of wisdom?
Yes. Watch Dr. Teresa Saris, one of our wonderful concierge doctors, talk about the benefits of boutique medicine.