Changes in the medical landscape have left patients and doctors in a tough spot. The cost of insurance has been on the rise over the last few years and it shows no signs of stopping. Patients are paying more than they can afford for care that doesn't treat them with the personality and empathy that they deserve.
Doctors are faced with a business decision: see more patients or lose money. In an effort to keep their practices profi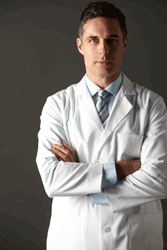 table, doctors have had to make time to see more patients. Unfortunately for the doctors and patients alike, there are still only 24 hours in a day. There's no good way for a doctor to see more patients past a certain point; there's a maximum capacity. The result is too many patients to one doctor. Crowded waiting rooms, long waits for a doctor appointment, shortage of time with the doctor, and possibly not seeing the same doctor every time have led to the decline in healthcare quality.
Taking matters into their own hands, some doctors have ventured into a field called concierge medicine. You probably know what a concierge is and you know what a doctor does, but what is a concierge doctor? The idea is taking medical practices back to the roots of patient and doctor relationships. Concierge doctors take a fee from a set of patients, up to a limit, and they are then kept on retainer by those patients.
The practice of concierge medicine cuts out the middlemen to give you direct access to your doctor. Whether it's an email, phone call, or text message, you have a direct line to your doctor when you need them. Rather than making an appointment and waiting to find out simple questions, you would then have the ability to call your doctor and figure out if your concern or question warrants an appointment.
If you're still wondering, "What is a concierge doctor?" the answer is that the doctor is your doctor. Focusing on preventative care and allowing you to be one of only a limited number of patients allows your doctor to tailor your care to your needs. Concierge medicine is a way to develop a closer relationship to your doctor without worrying about copays and waiting weeks for an appointment. Since the doctor doesn't get paid per appointment, the overall cost of concierge medicine tends to be competitive, if not cheaper than standard medical practices.
Are you ready to learn more about concierge medicine and see if it is right for you? Read about our individual and corporate programs.