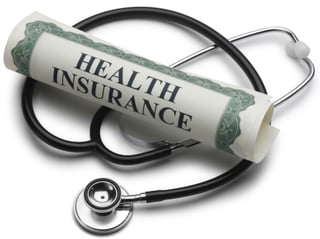 Insurance is the root cause of the many problems and inconveniences patients face in primary health care today. From the overcrowded doctor schedules, packed waiting rooms, and flustered doctors to the overall degeneration of the patient-doctor relationship, insurance is the reason why primary care is failing and why you are not given the quality of care you deserve.
And, due to there being more insured Americans, experts say that doctors feel more pressure to see a large number of patients within a short period of time. Rushed doctors and anticipating patients who want answers for their medical complaints and problems equals tension in the doctor's office. This creates a serious disjuncture between patients and doctors–one that is causing burnt out doctors and disgruntled patients.
So, how exactly does insurance cause these issues?
Doctors are not trained to manage insurance paperwork.
Before doctors even open the doors of a new clinic that accepts insurance, they've had to hire an administrative team just to manage the clinic's relationship with insurance companies.
Part of the clinic's overhead expenses are these employees that must be paid even when no patients come in. And, these paid positions have nothing to do with the quality of medical care that you receive.
Related Article: Analysis: Direct Primary Care In The United States
And then, to pay for the administrative team, the doctor has to increase the number of patients he sees per day. Thus, doctor schedules are overpacked, doctors are flustered and appointments are rushed. As a result, patients have less time to spend with their doctors, do not get questions answered and are not given the quality of care they deserve.
Do primary care physicians spend more time on paperwork than with patients?
One primary care doctor documented his daily tasks during an average day in the office, including time spent caring for patients and administrative work.
Data collection began at 10:00AM when he arrived at the office and ended at 6:00 pm when the final paper of the day was complete.
Here are the numbers:
Total hrs in office (10-6): 8
Total patients seen: 18
Number of prescriptions (new and refills): 36
Forms completed: 7
Minutes doing paper work during patient hours: 75
Minutes doing paper work during non-patient hours: 170
Total minutes seeing patients during patient hours: 225
Averaged across the 18 patients, that works out to ~12.5 minutes with each patient. This is right in line with the national estimates that range from 10 to 18 minutes for patient visits and 55% of total office time devoted to patient care.
So, it is true that doctors spend more time on insurance paperwork and computers then with patients.
In recent studies on traditional primary care, it has been found that over 30% of every health care dollar is spent on the administrative team and nearly half of every dollar spent on health care is wasted on unnecessary care.
Now let's discuss what your insurance company pays for your doctor appointment.
For a typical appointment, your insurance company pays $45 to $75 to the doctor's office and you can add in the $20 co-pay. If your doctor has 4 visits per hour, he collects between $260 to $380 per hour.
But, here's the catch.
The last primary care doctor I spoke with told me that his hourly overhead is $700. When the expenses are greater than the revenue the practice fails. The majority of your money is paying administration and overhead rather than your actual medical care.
---
Primary care in conjunction with insurance is a growing problem in modern health care. However, with every problem there's an opportunity and that opportunity lies within direct primary care, an alternative primary care model. The key difference between traditional primary care and direct primary care is that direct primary care does not accept insurance. Rather, patients pay an affordable monthly fee of around $150 for 24/7 direct access to their doctor through personal cell phone and email, hour-long office visits and after-hours/weekend visits.
Do you want to speak with a licensed physician about direct primary care? You're in luck because the doctors at Total Access Medical are now offering free consultations.