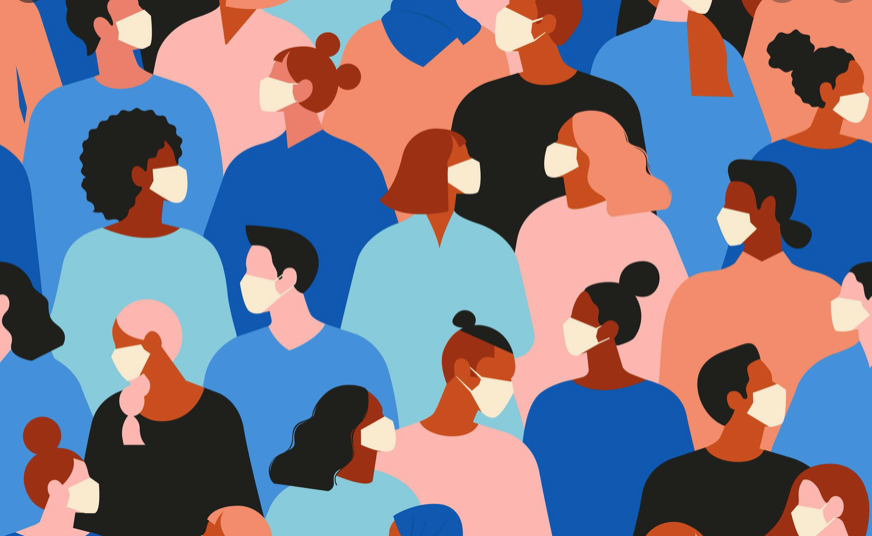 Now that the vaccine is starting to gradually proliferate through our society at large, what does this mean for the current state of the pandemic in the United States?
Unfortunately, given that numbers are rising to all-time highs nationwide, experts say we're facing a long road with the virus.
They say it will take a long time for the vaccine to have a pronounced effect while the pandemic persists. People should expect many restrictions will remain in place for some time as we all work together to reduce COVID-19 transmission.
No Noticeable Changes In The Near Future
it's important for us all to recognize that due to lags in vaccine production and high demand, there'll be no "immediate change" in our society.
Daily life has been turned completely upside down over the course of the pandemic. It won't be transitioning back to our pre-conceived idea of "normal" anytime soon.
Vaccination priority is being given to frontline healthcare workers and high-risk older adults. But in his state of California, for instance, there aren't enough vaccine doses to meet those in need. There are about 2.4 million Californians who fall in that highest priority category and, right now, there's about one-sixth the amount of doses needed.
Given how long it will take to address those most in need, we will see no noticeable change for the near future, just because there isn't enough vaccine to have any meaningful impact immediately.
It will most likely be well into the second quarter of 2021 before we can expect substantial changes.
Given the current numbers are continuing to escalate, we should brace for high infection rates coinciding with a gradual release of the vaccine.
Each state is going to have to develop its own vaccine distribution plan and determine how and when it will be allocated. One challenge is not all healthcare facilities in the country have the specific kind of ultra-cold storage needed to stockpile the vaccine.
As with most other inoculations, the COVID-19 vaccine will require two doses, separated by about 3 to 4 weeks. This is standard for most other kinds of vaccines. And for this to be done well, there will have to be stringent public health tracking to make sure people know when, how, and where to get their second doses of the vaccine.
If you get vaccinated, are you protected from the virus?
There isn't any good data yet on whether these vaccines prevent transmission.
It's possible you could be protected from getting sick, but it might not prevent you from getting infected and transmitting the infection to someone else who hasn't been vaccinated.
This means that the same preventive protocols that we all should've been following over the course of the past year — from physical distancing to wearing protective masks — must still be adhered to.
It can be disheartening to hear that after a difficult year when the pandemic has resulted in mass deaths and ever-burgeoning infection rates, the vaccine doesn't provide "a quick fix."
It will be a significant amount of time for this country's high death and infection rates to subside.
In many ways, there's no more "old normal": We have to adapt to some sustained changes in our society as a whole.
There will be a 'new normal.' Think of how it's been 20 years after 9/11. We still take off shoes when we go to the airport. The same things happen as we get closer back to a pre-pandemic state.
Part of what we are dealing with is the American personality. The thing about masks is, fundamentally, they are an altruistic act, they mostly decrease other people's chance of getting infections. There will be real changes in society as a result of this. However, one example of this is I'm having a hard time imagining greeting people by shaking hands in the future.
And, our current Zoom-obsessed reality will be here to stay, and there will be more virtual meetings and an embrace of a work-from-home lifestyle.
Temper your expectations. There is a light at the end of the tunnel, but an awful lot of tunnel left.
---