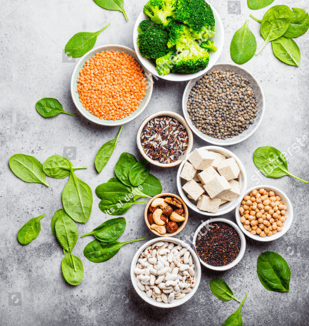 Doctors are learning that one of the best ways to reduce inflammation lies not in the medicine cabinet, but in the refrigerator. By following an anti-inflammatory diet you can fight off inflammation for good.
An anti-inflammatory diet favors fruits and vegetables, foods containing omega-3 fatty acids, whole grains, lean protein, healthful fats, and spices. It discourages or limits the consumption of processed foods, red meats, and alcohol.
Inflammation is worsened by stress, low activity levels, and processed foods.
The anti-inflammatory diet is not a specific regimen but rather a style of eating.
Here is a list of the most anti-inflammatory foods:
Berries are small fruits that are packed with fiber, vitamins, and minerals.
Dozens of varieties exist. Some of the most common ones include:
strawberries
blueberries
raspberries
blackberries
Berries contain antioxidants called anthocyanins. These compounds have anti-inflammatory effects that may reduce your risk of disease.
2. Fatty fish
Fatty fish are a great source of protein and the long-chain omega-3 fatty acids eicosapentaenoic acid (EPA) and docosahexaenoic acid (DHA).
Although all types of fish contain some omega-3 fatty acids, these fatty fish are among the best sources:
salmon
sardines
herring
mackerel
anchovies
EPA and DHA help reduce inflammation, which may otherwise lead to metabolic syndrome, heart disease, diabetes, and kidney disease.
Broccoli is extremely nutritious.
It's a cruciferous vegetable, along with cauliflower, Brussels sprouts, and kale.
Research has shown that eating a lot of cruciferous vegetables is associated with a decreased risk of heart disease and cancer.
This may be related to the anti-inflammatory effects of the antioxidants they contain.
4. Avocados
Avocados are packed with potassium, magnesium, fiber, and heart-healthy monounsaturated fats.
They also contain carotenoids and tocopherols, which are linked to a reduced risk of cancer.
In addition, one compound in avocados may reduce inflammation in newly forming skin cells.
5. Green tea
Research has found that drinking it is associated with a reduced risk of heart disease, cancer, Alzheimer's disease, obesity, and other conditions.
Many of its benefits are due to its antioxidant and anti-inflammatory properties, especially a substance called epigallocatechin-3-gallate (EGCG). EGCG inhibits inflammation by reducing pro-inflammatory cytokine production and damage to the fatty acids in your cells.
6. Peppers
Bell peppers and chili peppers are loaded with vitamin C and antioxidants that have powerful anti-inflammatory effects.
Bell peppers also provide the antioxidant quercetin, which may reduce inflammation associated with chronic diseases, like diabetes.
Chili peppers contain sinapic acid and ferulic acid, which may reduce inflammation and support healthier aging.
7. Mushrooms
While thousands of varieties of mushrooms exist worldwide, only a few are edible and grown commercially.
These include truffles, portobello mushrooms, and shiitake mushrooms.
Mushrooms are very low in calories and rich in selenium, copper, and all of the B vitamins.
They also contain phenols and other antioxidants that provide anti-inflammatory protection.
A special type of mushroom called lion's mane may potentially reduce low grade inflammation related to obesity.
Grapes contain anthocyanins, which reduce inflammation.
In addition, they may decrease the risk of several diseases, including heart disease, diabetes, obesity, Alzheimer's, and eye disorders.
Grapes are also one of the best sources of resveratrol, another antioxidant compound that has many health benefits.
9. Turmeric
Turmeric is a spice with a warm, earthy flavor that's often used in curries and other Indian dishes.
It has received a lot of attention because it contains curcumin, a powerful anti-inflammatory compound.
Research has shown that turmeric reduces inflammation related to arthritis, diabetes, and other diseases.