In March, we started a new tradition of sharing the latest and greatest news regarding concierge care and other health-related topics. Here's our next installment.
July is National Concierge Medicine Awareness Month. Started by Concierge Medicine Today, the goal of the month is to educate the public on concierge care, including its many benefits.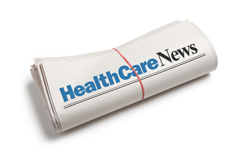 In case you haven't read enough stories about the millennial demographic, here are five millennial-driven healthcare trends. We thought this point was especially interesting: "One in five respondents overall called unexpected bills their top healthcare concern; moreover, millennials were most likely to ask for cost information upfront at 41 percent, compared to only 18 percent of seniors and 21 percent of boomers."
In Debby Downer news, this recent Gallup poll says most company wellness programs are a bust. Here's one of several important points that the poll revealed: "When thinking about well-being, too many companies focus primarily on physical health and fail to address the whole person -- which is why so many well-intentioned programs fall short."
This does not surprise us at all. In order for wellness programs to stand a chance, everyone within the organization must embrace the wellness philosophy—both inside work and outside the office. If you're struggling with getting a solid wellness program off the ground, download our free workplace wellness guide, which includes plenty of straightforward strategies.
The Center for Advancing Health has an interesting article that dives deep into retail clinics, which have been popping up everywhere. The article touches on the history, what's in store for the future, and pros and cons. Definitely worth the read.
Continuing with the theme of retail clinics, KevinMD.com has an article called "Retail clinics sound good. But if you need follow-up care, good luck." It definitely provides another viewpoint—and an important one at that.
OK, turning to something more positive and inspirational, we've been spending time watching TEDMED presentations. WOW. Below is one that's worth checking out. Here's an insightful line: "People are so afraid of variety that they try and fit everything into a tiny little box with a really specific label."
If you've recently come across any interesting articles related to concierge medicine or healthcare in general, feel free to share a link in the comments.
Is concierge medicine right for you? Download our free guide to find out.