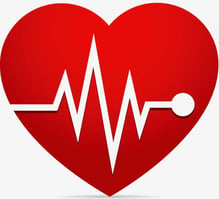 Since heart disease is a term that encompasses a wide range of heart conditions, treatment depends entirely upon what condition you have. In general, you will need to change your lifestyle to help prevent or control coronary heart disease and so reduce the risk of a first or repeat heart attack. Sometimes, though, you may need medicines.
Heart disease treatments vary by condition. In general, treatment for heart disease usually includes:
Lifestyle changes. These include eating a low-fat and low-sodium diet, getting at least 30 minutes of moderate exercise on most days of the week, quitting smoking, and limiting alcohol intake.
Medications. If lifestyle changes alone aren't enough, your doctor may prescribe medications to control your heart disease. The type of medication will depend on the type of heart disease.
Medical procedures or surgery. If medications aren't enough, it's possible your doctor will recommend specific procedures or surgery. The type of procedure will depend on the type of heart disease and the extent of the damage to your heart.
Control your blood pressure. Ask your doctor for a blood pressure measurement at least every two years. He or she may recommend more frequent measurements if your blood pressure is higher than normal or you have a history of heart disease.
Check your cholesterol. Ask your doctor for a baseline cholesterol test when you're in your 20s and then at least every five years. You may need to start testing earlier if high cholesterol is in your family. If your test results aren't within desirable ranges, your doctor may recommend more frequent measurements.
Preventing and Reversing Heart Disease Through Care Coordination
Condition Management: Concierge medicine provides heart disease management that focuses on heart failure, hypertension, atrial fibrillation, high blood pressure and stroke. It provides assessments, goals, and action plans, as well as educational content tailored to the unique needs of each patient.
Health Enhancement: Concierge medicine is aimed at managing and improving general population wellness and prevention of cardiovascular disease through a variety of content and diet plans designed to create a patient-focused engagement experience.
Readmissions Reduction: Concierge medicine focuses on reducing hospital readmissions for cardiovascular conditions through patient-first care and specific preventive techniques provided by the doctor.
---