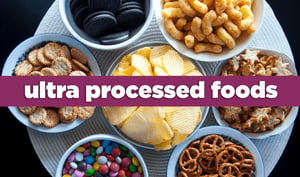 New studies confirm that ultra-processed foods such as snacks and soda are associated with cardiovascular and all-cause mortality risks.Cancer, type 2 diabetes, celiac disease, and multiple sclerosis are just a few of the outcomes associated with consuming processed foods.
The researchers looked at data from a study on 105,159 adults and they classified the foods according to their "degree of processing." Ultra-processed foods are those that contain many ingredients that manufacturers exclusively use for industrial purposes but that consumers perceive as "safe, convenient, and highly palatable."
Ultra-processed foods often have a higher content of total fat, saturated fat, added sugar, energy density, and salt, along with a lower fiber and vitamin density. Baked goods, snacks, sugary soft drinks, ready meals with food additives, and dehydrated vegetable soups are some examples of ultra-processed foods.
The researchers followed the participants for a decade, between 2009 and 2018. The findings revealed that for every 10% increase in the amount of ultra-processed foods the participants consumed, the risk of:
As evidence confirms, good nutrition is an important part of leading a healthy lifestyle. Your diet can help you to reach and maintain a healthy weight and reduce your risk of chronic diseases.
---