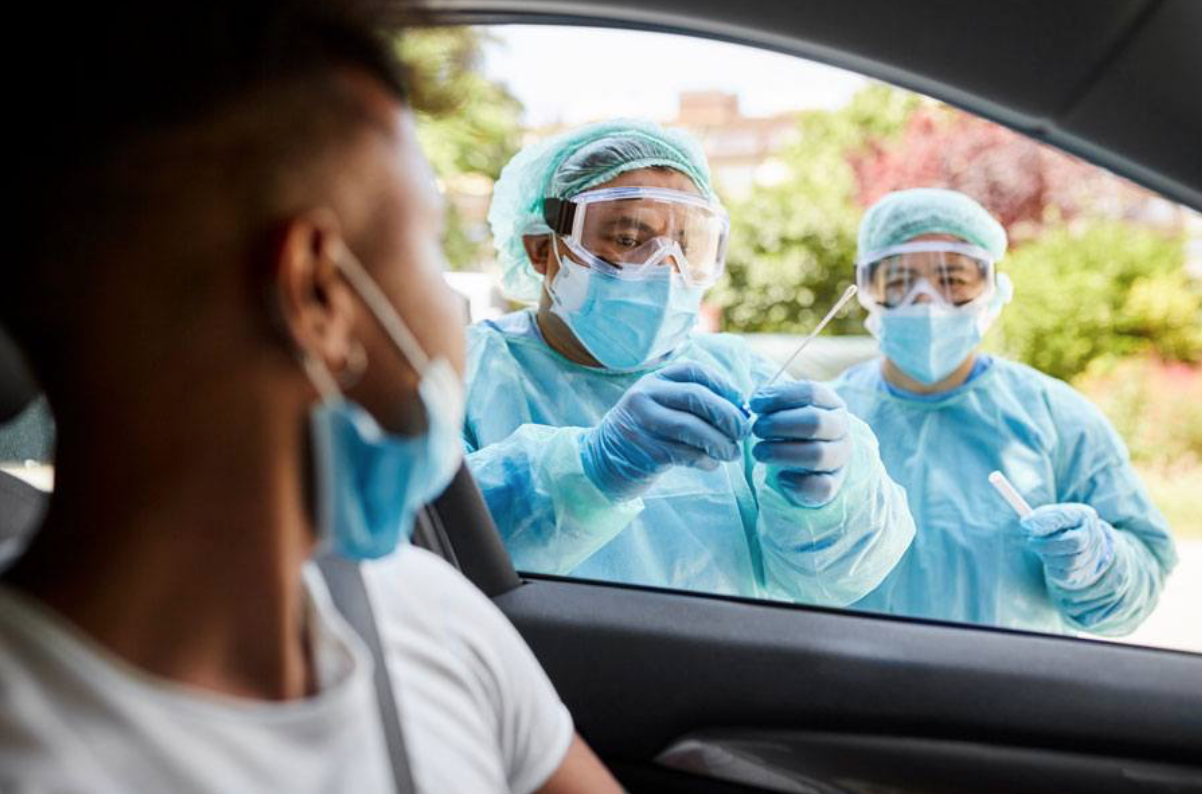 Getting tested for COVID-19 has become a part of our new normal, a thing that we may need to do almost as regularly as we purchase new masks. If you've been exposed to someone with confirmed COVID-19, have symptoms of the virus, or have been referred by your healthcare professional, you might need a COVID test.
Simply put, the more testing, the better. Determining who has this disease with proper quarantining and contact tracing helps us reduce exposures to healthy individuals. Hospitals continue to offer testing by appointment and it is currently taking 3-5 days for results.
For Delaware Residents:
There is pop-up testing every week set up by the state of Delaware. Go to Curative or Delaware.gov but the doctors at Total Access Medical recommend getting tested at Frawley Stadium, if it is available. The feedback received is that this particular location is fast, professional and they get results back quickly. They are usually there one or two days each week.
For Delaware residents, an at-home test can be ordered HERE
State centers are open Monday through Friday 8:30 to noon and use a nasal swab test. Recently they have been reporting results very quickly:
Claymont Service Center (off of Green Street)
Porter state service center (Washington Street)
Hudson State Service center (Newark)
For Pennsylvania residents:

Walgreens offers nasal swab testing daily at the Philadelphia Pike and Lancaster Ave locations, but requires an appointment as of 11/27/20. CVS Minute clinics and Med express also administer testing for those with symptoms.

For Pennsylvania residents (must qualify with certain conditions to receive a test kit in PA), click HERE.

CVS or Rite Aid

- These can be done via a drive up without a prescription. They are PCR tests and usually take 48-72 hours to come back. Appointments can be made here.
More recently, certain pharmacies will allow self-pay testing via a telemedicine visit at a minute clinic, with send-out lab tests only. Results are usually obtained within 3-4 days. No screening is required. The cost is $139, which includes $100 for the independent laboratory that processes your test and $39 for the clinic tele-medicine visit. Click HERE for more.
Doctor's Express AFC urgent care, East Gay Street in West Chester, Pa will schedule symptomatic patients for rapid PCR testing using the Abbott Rapid ID test used at the White House. You must first schedule a tele-visit, and the test, done in their parking area, is arranged at a later time, sometimes days later.
Vault Health - This is a saliva PCR test and can be used for symptomatic or asymptomatic patients. Once the test is ordered, it is sent via overnight delivery to your home. You will perform the test (non-invasive) on a zoom call with one of Vault's nurses and send the package back in the pre-addressed overnight box. Results will be available in about 48 hours. The entire process takes about 72 hours from the time your order the test, but the advantage is that you do not need to leave your home and the test does not involve a nasal swab. Click HERE for more.
15toknow.com - This is a local company that so far is the only place that is known to do both rapid antigen testing and rapid PCR with results in 15 minutes. They have several locations including at the Plymouth Meeting and Exton Malls. Dr. Luciano Kapelusznik, one of the infectious disease doctors at Bryn Mawr Hospital, is the medical director. Prescriptions are not required, but appointments are made on the website.
---