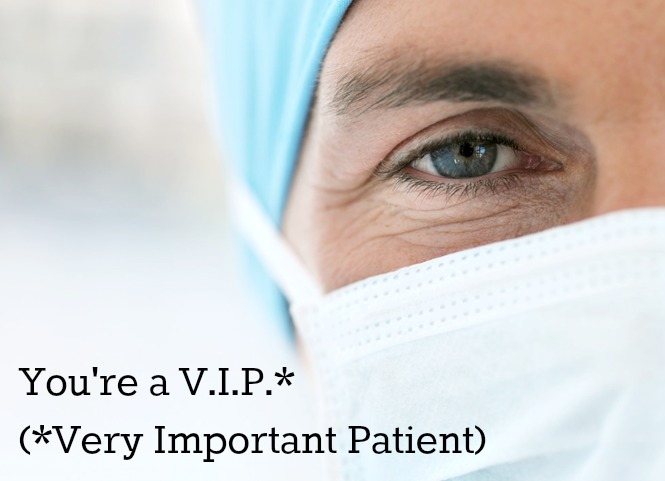 If there's one thing I've learned in my years of marketing for direct primary care (DPC) practices, it's that people don't really understand that it's NOT about price. So, here's a list of six items every patient should understand about direct primary care:
1) Accessibility
Will your direct primary care doctor really be available 24 hours a day and 7 days a week to take your calls? Yes! This is not just another persuasive marketing tactic. Rather, it is the truth. In order to understand this phenominal feature, you must realize that when a physician reduces his/her practice from 2,000 - 5,000 patients to 300 - 600, he/she is choosing to provide patients with more availability and access. Consequently, patients receive more one-on-one time with their doctor.
Related Article: Why The Demand For Primary Care Physicians Outpaces Supply
2) Longer Appointments
As mentioned above, when a doctor reduces his/her patient list, it lengthens the amount of time each patient has with their doctor.
One of the main frustrations many people have with today's healthcare system is that they are not granted enough personal time with their physician. Patients tell me, "I felt so rushed in his office. I barely had 15 minutes with him. It felt like he was more worried about keeping track of time than my actual health concerns." Well, thanks to direct primary care, patients can have as much time with their physician as they want.
Related Article: Why Can't I Spend More Time With My Doctor?
3) Same Day Appointments
Why wait two or three days to meet with your doctor? Your doctor should be available when it's accommodating to you and your schedule. With 24 / 7 access to your physician's cell phone, it's never been easier to schedule a same day appointment.
Related Article: Why Is It Difficult To Schedule Same Day Doctor Appointments
4) Insurance
It is recommended that you keep your insurance for specialist care, serious illness, and expensive, unforeseen events. For more information on how direct primary care works with high deductible insurance plans, health savings accounts and high deductible plans.
5) Travel Care
For frequent travelers, direct primary care will suit your lifestyle well. When a patient travels outside the U.S. and runs into a medical issue, his/her direct primary care doctor is available anytime for emergency calls and, most importantly, to help coordinate your care with the attending hospital. Your doctor simply sends your electronic medical record (EMR) to the hospital and your medical records are instantaneously available for the doctor on-call.
6) Cost
Direct primary care in the U.S. is affordable. Physicians usually charge patients an annual fee ranging from $1,500/year to $2,000/year. This equates to about $150/month or $5/day. For most of us, this price is cheaper than our cell phone bills.
Related Article: Direct Primary Care Saves Patients Money
---
Direct primary care offers you a stronger, more personal relationship with your doctor, which for most people, is of utmost importance. How is this type of personal care worth as little as $5/day?
Not sure if direct primary care is the right fit for you yet? Get our free checklist to find out!