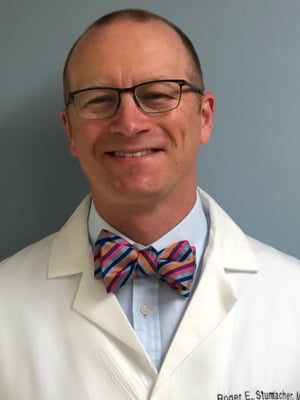 Dr. Roger Stumacher is leaving Main Line HealthCare at Lawrence Park to open his own private practice in Bala Cynwyd with Total Access Medical on September 4th, 2018. His last day with MLH is August 31st, 2018. He will remain on staff at Lankenau Hospital and will continue to be an active member of the Main Line Health medical community.
Dr. Stumacher believes that this new endeavor with Total Access Medical will allow him to continue to offer the best possible care to his patients, not only as a primary care physician, but as a personal health advocate dedicated to maximizing all aspects of individual interaction with the health care system.
Above all, his new practice will help preserve what he feels is the central aspect of the physician patient relationship — trust and mutual understanding. Total Access Medical follows a model referred to as "concierge", "boutique" or "direct primary care" in which patients pay an annual fee for services.
Dr. Stumacher wrote a heartfelt letter to his patients announcing his leave. He has been with MLH for 12 years. To read more about Dr. Stumacher's letter, click here.
His new address is in Bala Cynwyd located at 191 Presidential Blvd.
---
Related Article: Concierge Healthcare: The Benefits of Having Doctors on Demand
Related Article: What Is Concierge Medicine?
Related Article: How Concierge Healthcare Is Improving Family Medicine in Philadelphia
Related Article: How To Find a Concierge Doctor Who's the Right Fit For You
---